Profile
Free Account
Created on 2014-04-06 22:49:26 (#2236099), last updated 2015-10-04 (102 weeks ago)
49 comments received, 344 comments posted
13 Journal Entries, 11 Tags, 0 Memories, 15 Icons

About
| | |
| --- | --- |
| Name: | вucKy вarneѕ | тнe wιnтer ѕolιder |
| Birthdate: | Jul 22 |
| | |
| | |

Mini Bio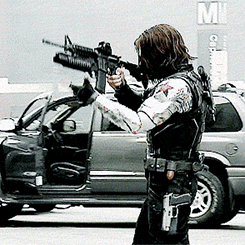 There are things from the Winter Soldier days that I'm just remembering. Weapons left in the field...dangers I can still prevent. I think maybe that's the path...
a way to the redemption I've been looking for.
"This is an unofficial fan account created for the purpose of role playing at

ten_fwd
; I am not Bucky Barnes, who is the property of Marvel. No copyright infringement is intended, and no profit is being made."

People
[View Entries]

Communities
[View entries]

Member Of (1):

Subscriptions (5):

Administrator Of (0)

Feeds
[View Entries]

Subscriptions (0)

Linking
To link to this user, copy this code:
On Dreamwidth:
Elsewhere: